SOW FOR OUR ISRAEL AND INDIA OUTREACHES!
My book, Lord, Teach Us To Pray, will share deep truths not found in traditional books on prayer. From my 70 years of global ministry, I will release upon you the end-time prophetic prayer anointing.
You will discover how to: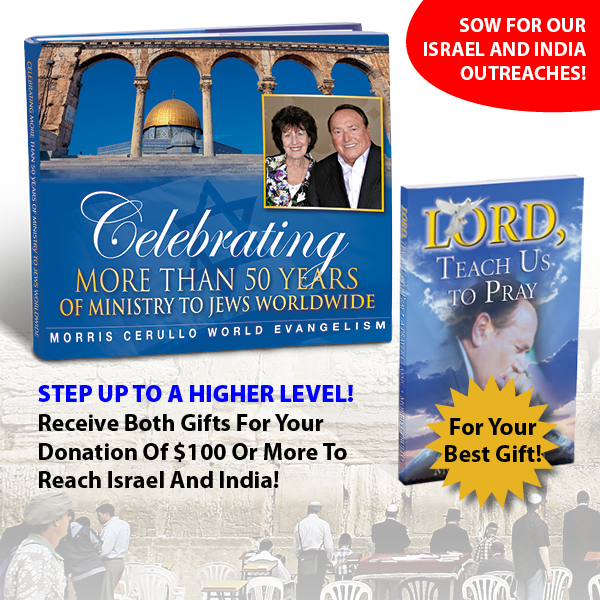 Recognize and deal with hindrances to prayer.
Persevere in prayer.
Enter into throne room intercession.
Use the Lord's Prayer to intercede.
Become an anointed prayer warrior—one who will move up to a new level of strategic, spiritual warfare prayer!
Celebrating More Than 50 Years Of Ministry To Jews Worldwide, is a miraculous story of how God has reached out to the Jewish people through His prophetic calling on a Jewish orphan boy. For over 50 consecutive years, I have had an ongoing ministry to the Jewish people worldwide, and especially in Israel. This beautiful table-top book records and captures the miraculous events and ministry of God's servant, as we have reached the only nation birthed by God.
Brother Cerullo, I want to help reach Israel and India! Enclosed is my best breakthrough seed of: