Kenneth Copeland, founder of Kenneth Copeland Ministries, delivers an uncompromising message on faith. Be strengthened to do the impossible through the sheer power of the Word of God that falls from Kenneth Copeland lips, as he takes you to heights of supernatural faith in Jesus Christ. He will prepare and equip you to receive all that you are seeking from God.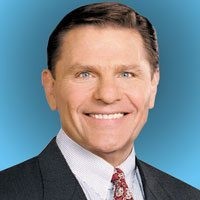 Co-founder of the Los Angeles Dream Center, Matthew Barnett is pastor of one of America's fastest growing churches. Matthew has spoken in some of the biggest and prestigious conventions, conferences, camp-meetings, and churches throughout America and the world. He is one of the most dynamic voices God is using in Christianity today.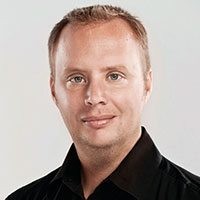 "Passionately pursuing God's will and wisdom" pretty much sums up Dr. Kenneth Ulmer. Pastor Ken's dynamic message will teach you to hear God's voice and step into God's purpose for your life. Pastor Ulmer is the senior pastor of Faithful Central Bible Church in Los Angeles.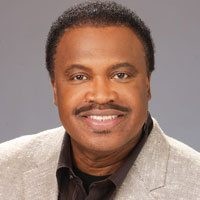 Pastor Jürgen is senior pastor to one of the fastest growing churches in San Diego, California. God called Jürgen and Leanne to pioneer C3 in San Diego in 2004. His unique, inspirational, and humorous speaking style ignites God's word into souls that makes him in constant demand throughout the world.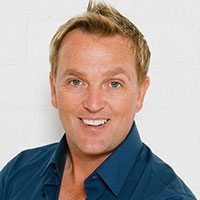 As Brother Cerullo's spiritual son, Ayo's ministry of power brings with it signs and wonders and miracles. Ayo is the founder and senior pastor of the 30,000-member Word of Life Bible Church, former president of the Pentecostal Fellowship of Nigeria (PFN) and the Christian Association of Nigeria (CAN). He is the Founder of the African Broadcasting Network (ABN).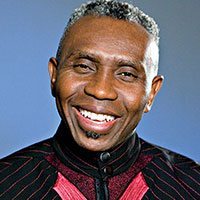 Known for his best-selling novel The Harbinger, Rabbi Cahn ministers to both Jews and Gentiles, citing Isaiah 9:10 as a prophetic warning for our times. Jonathan's ministry has been heralded by Christian leaders, members of Congress, even presidential candidates. Come hear a word from Rabbi Cahn that will draw you even closer to Jesus our Savior.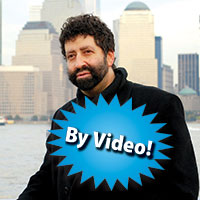 Gary Whetstone is reaching the nations of the world and bringing people into the family of Christ. His heartfelt desire is to see the Word of God cover the world as the seas cover the Earth. Learn how to break bondages and experience freedom in every area of life through his dynamic message.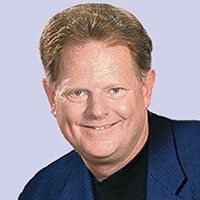 Dr. Jim Garlow is the Senior Pastor at Skyline Church in San Diego, California. He is intensely passionate about the people and staff of Skyline and loves ministering to the people of the San Diego region. He is also an author, communicator, historian, and is heard nationwide in a one minute historical radio commentary called "The Garlow Perspective."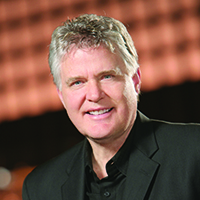 Paula White travels the nations of the world fulfilling her mission and call to transform lives, heal the brokenhearted, and win souls for the Kingdom of God. Her powerful message of hope resonates among people from every walk of life. Paula will release breakthrough over every area of your life—spiritually, financially, and relationally.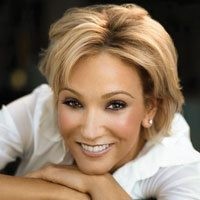 Sergio De La Mora is the visionary founder and pastor of Cornerstone Church of San Diego, ranked one of the fastest growing churches in America by Outreach Magazine. He has influenced a multi-generational and multicultural community in both English and Spanish for more than a decade. His fiery brand of preaching will have your spirit dancing!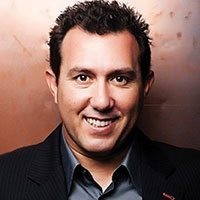 Pastor Tommy Barnett will take you to the apex of higher ground to live for God in a brand new dimension. Tommy has pastored First Assembly of God in Phoenix, Arizona, since 1979. He is also co-founder of the Los Angeles Dream Center. His message of hope and love will encourage you to step out in faith to be who God has called you to be.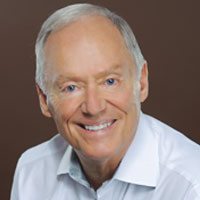 Through his amazing, oft-times humorous, illustrated sermons, Steve Munsey will shine the light on God's prophetic promises so that you can claim them as your very own. Steve is the senior pastor of the 15,000 member Family Christian Center in Munster, Indiana.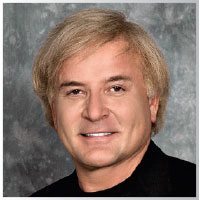 Pastor Peixoto is the President and founder of Comunidade Evangélica Internacional da Zona Sul, located in the South Zone of Rio de Janeiro. He has written many books about edification and spiritual warfare, and is well known for his creative method of evangelism that reaches out to all levels of society, overcoming boundaries that separate them.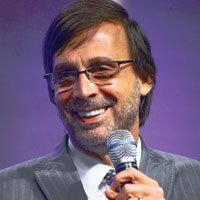 Known as the "apostle of finance," Dr. John Avanzini is the most widely-published author and teacher on the subject of biblical economics and debt-free living. He has taught tens of thousands of Nationals with Dr. Cerullo in many Schools of Ministry around the world. Receive your financial breakthrough as Brother John ministers at the World Conference!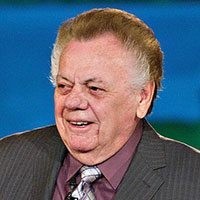 Christian Harfouche is dedicated to equipping the saints for the work of the ministry! He has been bringing the power of God to this last-days generation for over 35 years through the living Word of God and dynamic demonstrations of the Holy Spirit and power.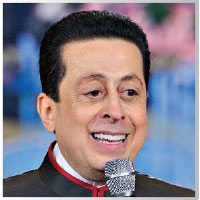 World renowned, Grammy winner, singer CeCe Winans' powerful gospel music will take you into the very inner court of the heavenly realms, where Christ Himself is enthroned.