Your Special Thank You Gift!
Lord Teach Us To Pray Offer
A New Level of Strategic Warfare Prayer:
SPECIAL: Receive Morris Cerullo's powerful, life-changing book, A New Level of Strategic Warfare Prayer, as you sow your Lord Teach Us to Pray School of Ministry end of course seed offering of ANY AMOUNT.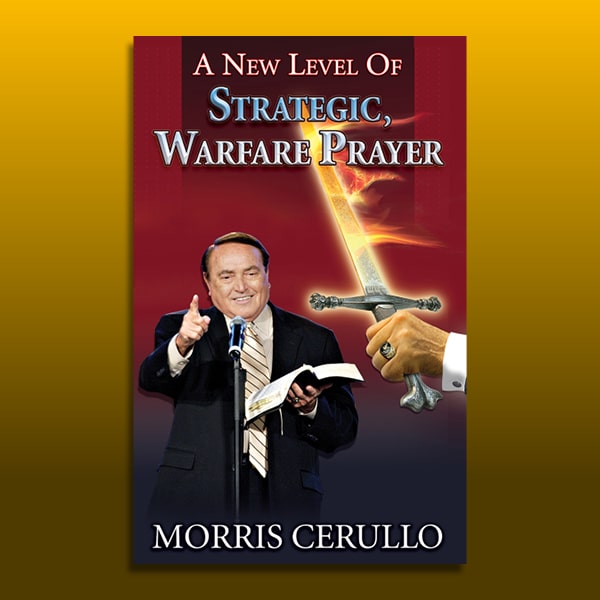 Prayer Shawl – Gift of £100 or more
SPECIAL: Receive a Tallit Prayer Shawl from Israel
20″ wide, acrylic
72″ long; fully lined
Purple and gold striped design
With matching bag
Hebrew on the crown Blessed are you O Lord God, King of the Universe, Who has fulfilled all of the Torah through Yeshua the Messiah and has covered us with His righteousness. Hebrew corner text: Pray for the peace of Jerusalem.
You can sow your special end-of-course gift now by using the form below.